We know that pet owners can't always predict when their little companions will need immediate veterinary care. Fayetteville Animal Clinic offers
emergency veterinary care in Fayetteville, Huntsville
, and the surrounding areas for regular small animal patients during normal business hours. For large and farm animal emergency on-call hours, please see our
Ambulatory Services For Large Animals.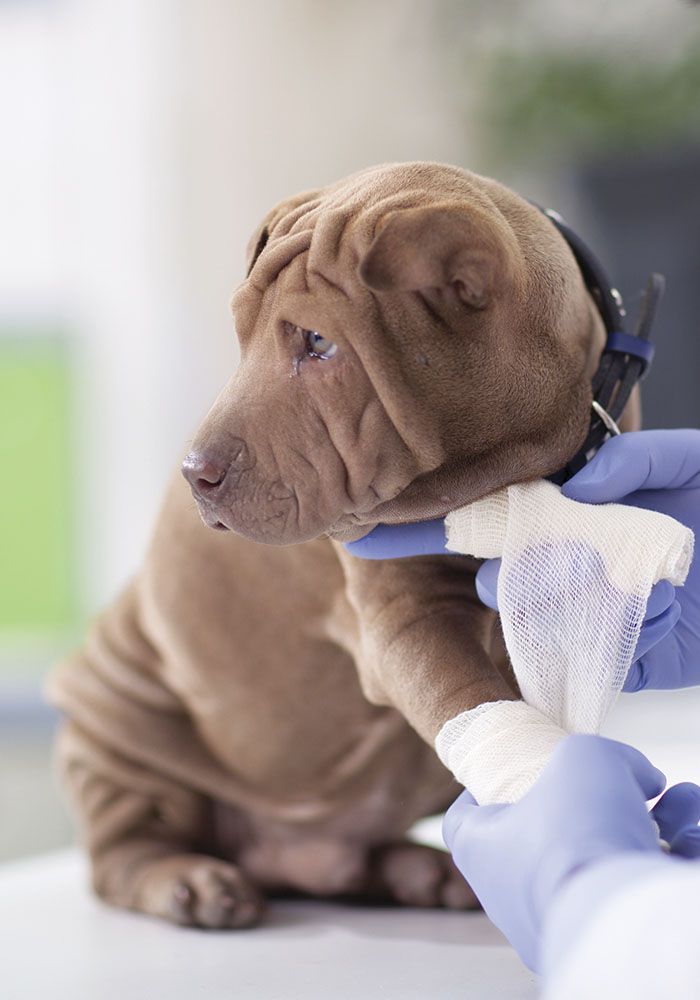 Common Pet Emergencies
It can be tough for many owners to know what qualifies as an emergency for their pet. Below is a list of common emergencies we see in our animal hospital. Please keep in mind that this is not an exhaustive list. If you have any questions about whether or not your pet needs immediate care, please feel free to reach out to us so that a member of our team can advise you.
Bites or scratches from another animal
Severe abdominal bloat
Lacerations or wounds
Repeated vomiting or prolonged diarrhea
Difficulty urinating
Bleeding from the eyes, ears or nose
Bloody stool or blood in urine
Difficulty birthing a litter
Toxin exposure or poison ingestion
Abnormal gait or limb paralysis
Highly irregular behavior
After-Hours Small Animal Emergency Options
For after-hours emergencies, please contact one of the below alternatives for emergency veterinary care in Huntsville AL, Fayetteville, TN, and the surrounding cities.
Huntsville Veterinary Specialists and Emergency
800 Dr. Joseph E. Lowery Blvd SW
Huntsville, AL 35801
---
(256) 715-8389
---
Open 24 hours
Animal Emergency & Critical Care
2112 Memorial Parkway SW
Huntsville, AL 35801
---
(256) 533-7600
---
Mon – Thurs 6pm – 8am
Fri 6pm to Mon 8am
Animal
Medical Center
234 River Rock Blvd.
Murfreesboro, TN 37128
---
(615) 867-7575
---
Open 24 hours
Blue Pearl
Emergency Service
3020 Mallory Ln.
Franklin, TN 37067
---
(615) 333-1212
---
Open 24 hours
Nashville
Veterinary Specialists
2971 Sidco Dr.
Nashville, TN 37204
---
(615) 386-0107
---
Open 24 hours
Blue Pearl
@ Murfreesboro
2223 NW Braod St.
Murfreesboro, TN 37129
---
(615) 890-1259
---
Open 24 hours

Fayetteville Animal Clinic provides pet emergency veterinary care in Fayetteville, Huntsville, Petersburg, Pulaski, Frankewing, Mulberry, Shelbyville, Winchester, Lewisburg, Lawrenceburg, Tullahoma, and the surrounding areas.