Fayetteville Animal Clinic offers large animal radiology and ultrasound in Fayetteville, Huntsville and the surrounding areas at our fully updated haul in facility and through ambulatory services.

Our veterinarians use diagnostic tools like x-ray and ultrasound to perform thorough exams on large animals. We have both portable diagnostic equipment as well as the ability to test blood, urine and fecal samples. Using these methods, we can quickly and accurately find answers to concerning symptoms in your horse or farm animals.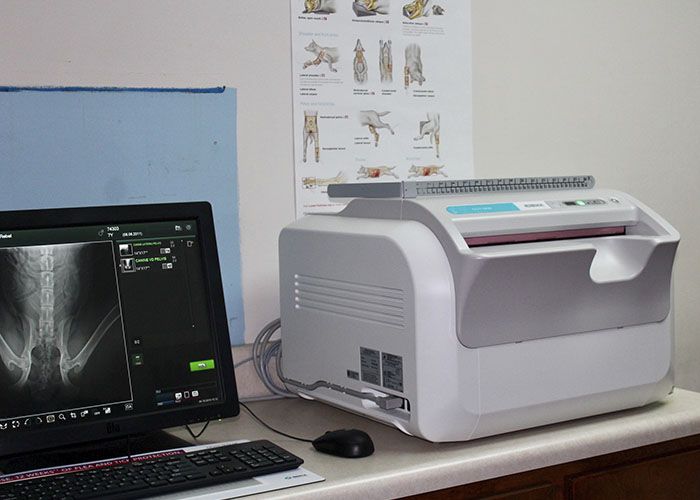 Radiographs
Radiographs are often used to diagnose a variety of issues in large animals. This can include everything from dental disease to sinusitis when used on the head of an animal. For bones and joints, an x-ray can help us evaluate an animal for warning signs of future lameness with an unbalanced hoof. Images of the abdomen tell us more about their respiratory system and gastrointestinal tract.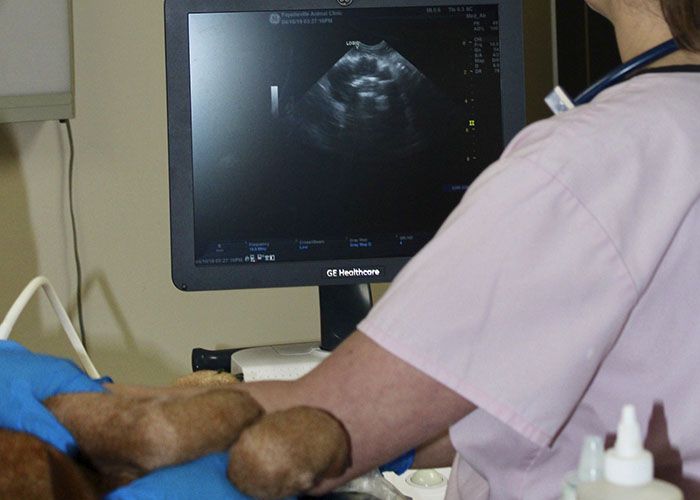 Ultrasound
Ultrasound is another valuable imaging tool in evaluating, diagnosing and guiding disease treatment in large animals. This tool can be used to look at the progress of pregnancies, examine complicated joints on the body, get a better look at wounds or masses and guide injections and biopsies.
Advanced Diagnostic Testing
Our advanced diagnostic testing options, including large animal radiology and ultrasound in Huntsville and Fayetteville, mean that your animal can get the care they need to stay healthy without any of the guesswork.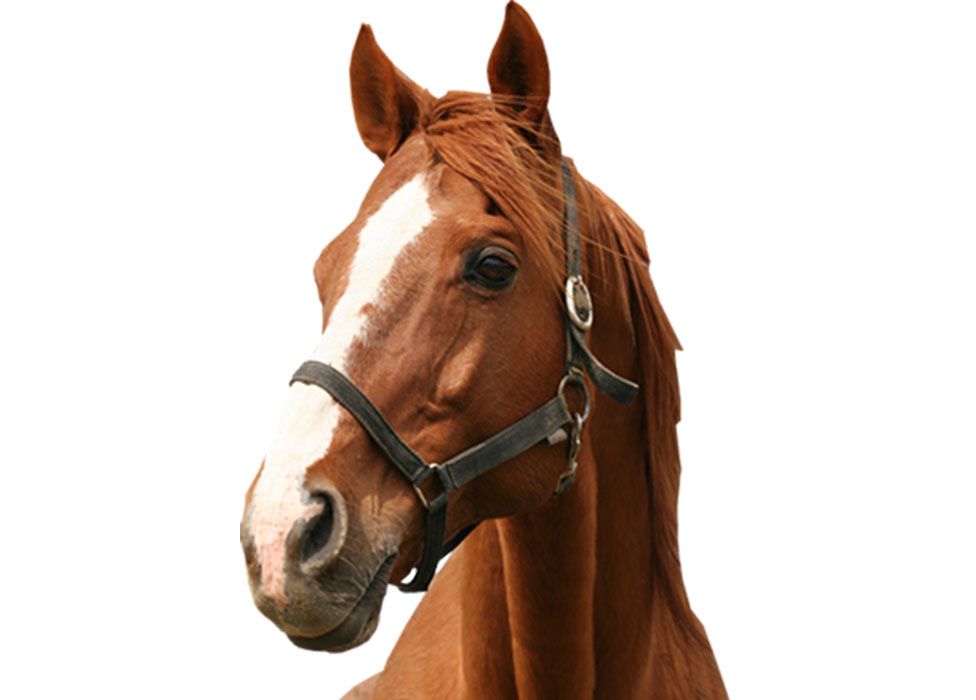 Fayetteville Animal Clinic provides large animal radiology and ultrasound in Fayetteville, Huntsville, Petersburg, Pulaski, Frankewing, Mulberry, Shelbyville, Winchester, Lewisburg,, Tullahoma, and the surrounding areas.